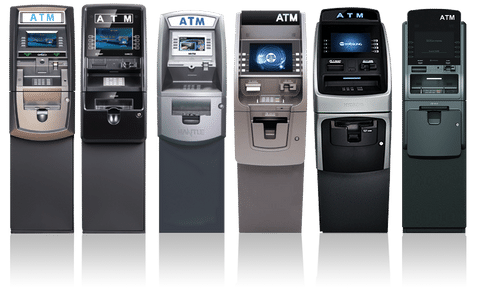 ---
4 Reasons You Should Have An ATM In Your Restaurant
As a restaurant owner, you know that running a successful restaurant is much more than simply having good food. Keeping profit margins high, making sure you are generating enough diners, and maximizing the amount that is being spent when dining are all things you have to keep in mind. But here is the question, Should I have an ATM for my business? By having an ATM in your restaurant, you can bring in new walk-ins from diners that want the option to pay cash and much more. Here are 4 reasons you should consider having an ATM placed inside your restaurant:
Most Money Withdrawn From A Restaurant ATM Is Used Onsite
When people use private ATMs such as those found in a restaurant or bar, most of the time they withdraw enough cash to have money to pay for their bill, add a tip and have a few dollars left over. Even though they might keep some of their cash to use for other things, the majority if it will actually be used inside your restaurant. The takeaway: An ATM for my business means more revenue for my business.
You Never Have To Worry About Bounced Checks
Another reason you should have an ATM in your restaurant is because it will eliminate any bounced checks. A lot of people do not like to use credit cards and when they don't have cash on hand, they go with a check. With an ATM, they can simply get cash out of the machine so you don't have to worry about processing checks or dealing with bounces. Should I put acquire an ATM for my business? YES!
An ATM For My Business? No More Credit Card Fees
On a similar note, having an ATM on hand means you do not have to worry about paying credit card fees when diners pay with cash, either. Fees for processing a credit card can range from 1 to 3% on average which is a lot considering many restaurants are operating on very slim profit margins. The takeaway: An ATM for my business means more profit for my business.
Customers Who Use ATMs Spend More Per Visit
Not only does most of the cash taken from an ATM in your restaurant actually get spent on the dining bill, diners that use an ATM actually spend more money on average. For most establishments customers will spend 15% more on purchases if they use an ATM inside of a location but this number is even higher for restaurants that have ATMs.
Want Free ATM Placement? We Can Help
Having an ATM in your restaurant has a lot of upsides and with modern technology, there are virtually no downsides to having an ATM at your location. If you are interested in having a free ATM placement or would like to learn more about the benefits of ATMs for restaurants, we are here to help. With years of experience providing ATM services to restaurants of all sizes, we can provide all of the solutions you need. You can contact us online by clicking here or by calling (888) 351-8389.
Interested in learning even more about ATM? Check out https://www.atmmarketplace.com/!