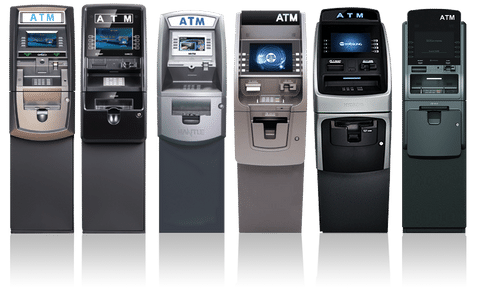 ---
Why Having An ATM In Your Hotel Is So Important
In the hospitality business, every detail matters. While almost every hotel goes to great lengths to provide a wide range of amenities and services such as complimentary breakfast or free WiFi, one of the most overlooked components is an ATM. Having an ATM in your hotel can be the difference in booking a potential customer or making sure that your guests have the best experience possible while staying at your hotel.
If you have an ATM in a nearby building or are located near a bank you may not think it is important, but that isn't true at all – and, ATM machine rentals are easy! Here are a few reasons why you need an ATM in your hotel lobby no matter where you are located:
An ATM Machine Rental Can Separate You From Other Hotels
If you took the time to browse through customer questions on popular hotel booking sites you would quickly see that one of the most common questions people ask is whether or not a hotel features an ATM within the lobby. By being able to say "yes" to this question, you are positioning yourself ahead of other competitors making your hotel a more likely choice for tourists. ATM machine rentals can drive more online traffic to your site.
ATMs Can Mean More Revenue
Perhaps the most important reason you need an ATM is that it increases your bottom line. While most hotels are booked with credit cards, if you have a hotel restaurant or gift shop, having an ATM can result in more secondary purchases. Instead of going out of the hotel to find a bank ATM and then going to eat lunch, many of your guests will use the ATM in the hotel lobby and then spend a portion of that cash to eat at your hotel or buy souvenirs before checking out. ATM machine rentals through Green Machine ATMs can drive more revenue for your business.
A Better Experience Better Reviews
Ultimately a hotel ATM means your guests have a better overall experience. That means your hotel will typically receive better reviews, generate more recommendations, and ultimately create more referrals and bookings. At the end of the day, making sure you are doing everything to maximize bookings and take care of your guests are the most important jobs you have.
Green Machine ATMs Can Help
If you are a hotel owner and would like an ATM in your lobby, click here to message us online or call us toll-free at (888) 351-8389. Specializing in ATM machine rentals and services for hotels and similar industries, we can help you with any ATM need from installation to setup and everything else.
Interested in learning even more about ATM? Check out https://www.atmmarketplace.com/!