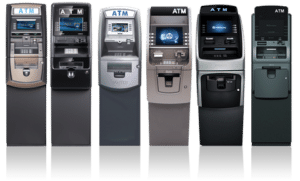 ---
The Convenience of Campus and University ATMs
Having an ATM on campus that students, professors, and other staff can quickly access can make life at a college or university a lot easier. With quick installations, multiple service options, full support for any ATM needs, and an ATM least at no cost to you, Green Machine ATMs can install permanent or temporary ATMs on campuses across the country. Here is what you need to know:
Convenient For Students and Faculty
If a student has to purchase a used book from the bookstore, pay someone in their dorm for tutoring, or grab a bite to eat but they don't have cash their only option would be to leave campus. This is very inconvenient. By having ATMs installed around campus, faculty and students can quickly get any cash they need.
Great For Dining Halls And Other Locations
One of the best uses of a permanent ATM lease is to have them in dining halls. Many students eat on campus but don't have a meal plan so being able to quickly get cash from an ATM for lunch not only helps out students, it can generate revenue for the school as well. Other locations that are suitable for university ATMs include gift shops where students frequently purchase shirts and other memorabilia as well as campus bookstores.
Useful During Sporting Events
Another reason to inquire about a Green Machine ATM Lease is to have a temporary outdoor ATM installed during a sporting event. Whether fans need to purchase tickets for entry to football or basketball games, buy food and drinks at concession stands, or buy souvenirs, having a temporary ATM for large sporting events can be a great investment to increase sales.
Green Machine ATMs Is Here To Help – An ATM Lease at No Cost to You
If you are head of a student union or part of the university faculty and are interested in having ATMs installed on campus, get in touch with Green Machine ATMs today. We offer a wide range of solutions for ATMs and can even have ATMs added to your campus for free – a long-term ATM lease at no cost to you. Contact us online or give us a call at (888) 351-8389 for more information.
Interested in learning even more about ATM? Check out https://www.atmmarketplace.com/!